Fine-Grading of 75 Acre School Site
Project Name:
Irvine Unified School District High School #5
Location:
Irvine, California
Type:
Specialty Civil/Geotechnical Construction
Irvine Unified School District (IUSD) engaged ICS to perform demolition, mass grading (cut/fill) and storm water protection work for the new Irvine High School #5. The new school site is located on a portion of the closed El Toro Marine Air Base in Irvine, CA. The project required ICS to work directly with two (2) different property owners for the project, IUSD and Five Points Community. In addition, ICS also worked directly with Division of the State Architect (DSA) and Cal Fire (CDF).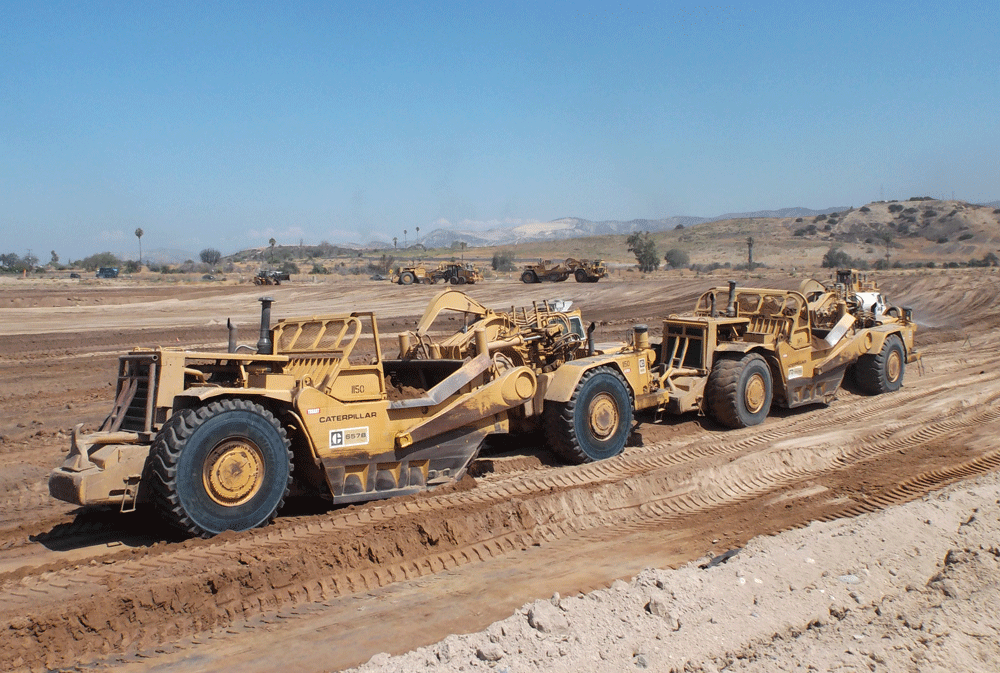 Removal and disposal of approximately 8,150 LF of existing site utilities, including storm drain, water, gas, sewer and electrical.
Clearing and grubbing 75 acres of existing agriculture and drainage areas.
Over-excavation (OX) and compacted backfill for Irvine School buildings. Over-excavation included a minimum 5-ft OX and backfill of existing onsite soil.
Mass grading including cuts and fills utilizing 657 scrapers of over 500,000 CY.
Fine Grading of 75 acres, including new roadways, building pads and parking lots. Fine grading was performed using equipment mounted GPS.
Implementation of SWPPP BMP's. Construction of temporary Desilting and Retention Basins with connection to existing storm drain facilities, concrete spillways and rip rap protection outfalls.
ICS was able to perform on this project with zero lost work days with a crew of 15 workers for over 4 months of work with large earth-moving equipment.